Sofia International Book Fair
December 6, 2011
Museum for Contemporary Art
December 7, 2011
Sofia's Christmas Decoration – The red star 2.0
The person who chose Sofia's Christmas decoration either didn't think much or had a very weird sense of humour. I realized that a couple of weeks ago after telling the story of a monument that used to be part of our tour for around 8 months. I am talking about a particular series of ornaments that could be seen around the former center of the Communist power in Sofia. The red star 2.0.
The red star is no longer there
If you don't know what I mean, check our article 'The red star is gone' 🙂 Or take a very careful look to the top of the building in the middle on the next photo. Nowadays the administartion of the Parliament uses the former Communist Party headquarters. The red star has been replaced by the national flag. Lenin is also gone. Both the star and the statue could be seen in the newly-opened Museum of Socialist Art. The new Christmas stars are around the Central Department Store (building on the left on the photo below).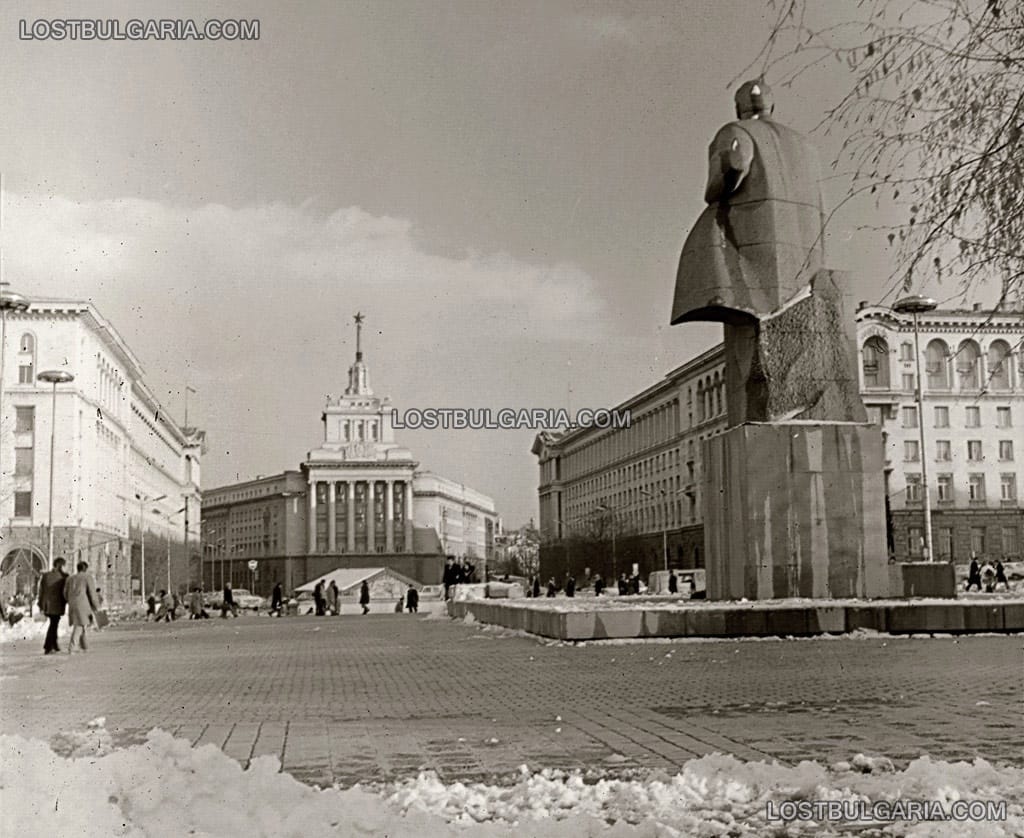 Photo: Lost Bulgaria